Our Management Team
Ford "Spike" Dunton
President
Spike founded Integrated Personnel with the dream of providing employers in the Northwest hardworking and honest members of the workforce.
He came up with the concept of creating a centralized "extra board" for all the local sawmills and Industrial Personnel (now Integrated Personnel) launched in 1979. His first-hand experience of spending years working directly for local mills as a laborer, plant manager, and ending up in human resources gave Integrated the firm foundation it needed to be the extension of companies HR departments that makes a difference in their day-to-day operations.
Spike enjoys playing tennis, driving his 1972 Mustang "Blue Baby", volunteering his time in Prison Ministry programs, and sharing many laughs with his grandchildren and great-grandchildren.
Clyde Montgomery
Vice President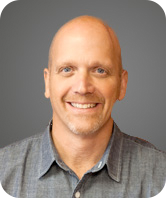 Clyde is fulfilled at the end of every day knowing that Integrated Personnel helped someone better themselves by providing gainful employment opportunities to hardworking and deserving employees. On the flip side, he also knows that we have made a positive impact for the local businesses we serve by making quality employees readily available.
He has led our team by example, treating everyone with respect as they walk through our doors since coming on board in 1989. He knows the inside out of how we operate, why we do what we do, and what it's going to take to continue to thrive moving forward, which makes him the Vice President our team deserves.
Clyde loves God, his family, weight lifting, hunting, fishing, and hiking.
Cindy Thompson
Payroll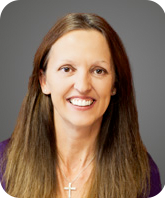 Cindy began her career with Integrated Personnel in 1990 and now serves as the Payroll Manager. She is every employee's favorite person every two weeks because she responsible for all aspects of payroll.
During her time with Integrated Personnel she has been a valued team member who has worked in nearly all our departments prior to overseeing the payroll department. What she enjoys most about her job is all the relationships she has been able to build with the staff, employees, and clients.
When Cindy isn't writing your paycheck, she loves to spend time with her family on their boat.

Our Staff
Cody Montgomery
Lead Recruiter
Cody began his career with Integrated Personnel in 2007. Since then, he has gained a thorough understanding of what it takes to recruit for companies through years of working on the front lines within the company.
In the office, you will see him working with our team to satisfy the needs our clients and get job seekers working in the jobs they need as soon as possible.
In his off time, you will see Cody hunting, hiking and enjoying the North Idaho life.
Chris Cragun
Lead Recruiter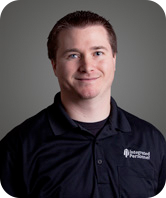 Chris knows the importance of matching the right candidate to the right job and that's why he takes pride in being a Lead Recruiter.
He joined our team in 2016 and since then he has been a pivotal member of our team the relationships he builds with both businesses and employees. When you work with Chris you can trust that he will do everything he can to make sure you are being heard and that job offers are being made. His favorite part of his job is the satisfaction of filling the needs of our clients and helping our applicants start their careers with some of our areas top employers.
In his free time, Chris enjoys 4-wheeling, reading, writing, kayaking, and spending time with his family.
Barb Avery
Staffing Asst.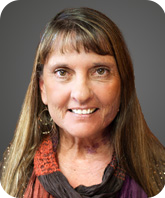 Barb began her career with Integrated Personnel in 1990. A day doesn't go by where you are not greeted by her with a with a smile and friendly hello.
Barb has contributed to our team in many capacities over the years but spent most of her career in recruiting and interviewing. Today, she uses that experience to help streamline our recruiting process by helping screen candidates and on-boarding all new hires. Her favorite aspects of her position include interacting with the applicants, the reward of helping them finding them full-time employment, and building relationships with our clients.
In her free time, she enjoys all that the northwest has to offer especially spending time out on the rivers.